Location:Home > News > Company News > High starting point planning helps park construction with a new breakthrough
High starting point planning helps park construction with a new breakthrough
Source:ZhongDe Metal Group Co., Ltd. Author:ZhongDe Metal Group Co., Ltd. Date:2014-06-25
On the afternoon of Jun. 20th, the delegation from ZhongDe Metal Group concluded a five-day training in WISTA. After reviewing the training course and making further discussions, both sides reached a preliminary consensus on the cooperation in Sino-German Metal Eco City project.
During the period of training, the delegation visited Adlershof industrial park, other scientific institutions and high-tech enterprises for investigation, which helps them gain an overall knowledge of planning and management for advanced industrial park. Besides, the delegation had discussions with CEO of WISTA Smith about building Sino-German International Incubator, and the idea gets further optimization and improvement. Both sides also reached a preliminary consensus on the cooperation in Sino-German Metal Eco City project, which turns cooperative intentions into substantive planning and construction.
As a key subject in the training, Sino-German International Incubator is an innovative project co-built by ZhongDe Metal Group, KCL GmbH and WISTA. When the project has been completed, it will have been a sister-project with International Innovative Incubation Center of Adlershof. Two platforms for industrial transfer and technical innovation will be built to offer European enterprises services of infrastructure, marketization and internationalization.
On that evening, the delegation was invited to attend the banquet that WISTA held in Berlin TV Station, which came to a successful conclusion for the training.
On the morning of 22nd, the delegation visited Maritim Hotel in Dusseldorf for learning about its layout and operation in order to gain suggestions and instructions for the hotel that is to be built in German Experts Service Base of Sino-German Metal Eco City, as well as to achieve new breakthrough in all aspects of park construction.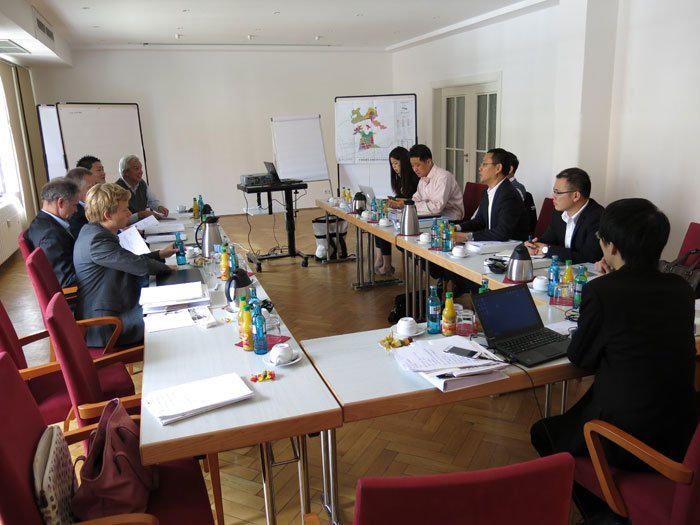 Discussions about Sino-German International Incubator among trainees from ZhongDe Metal Group and heads from WISTA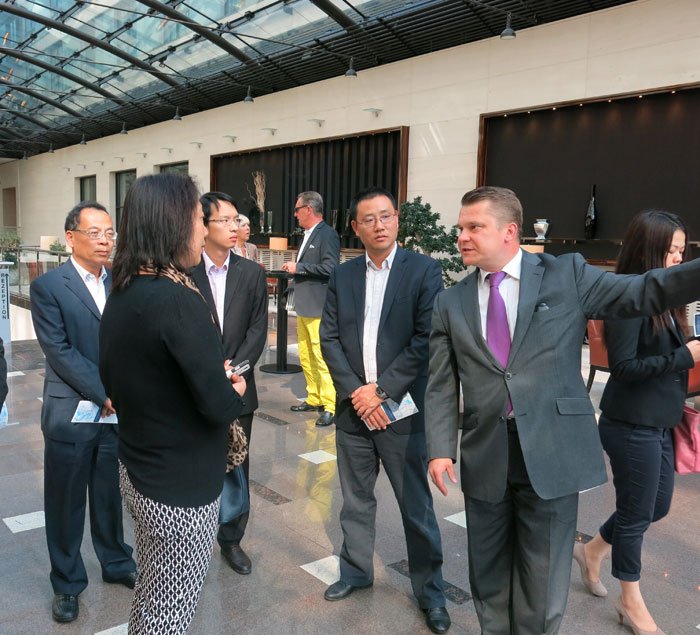 Sales Director of Maritim Hotel Roy Franke introduces the hotel planning, layout and operation

Add:Floor 21, Honghe Building, Jieyang City, Guangdong Province Code:522000 Tel:4008941333 Fax:4008875666-159888